REMOTE SUPPORT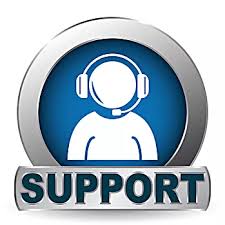 We can provide Remote Support for existing customers please call 09 459 1666 to arrange an appointment, when requested to do so please click the Support Icon to launch the application. Remote Support carries a minimum charge of $45.00 including GST
NEW EQUIPMENT
We supply most brands of equipment including, Microsoft, Intel, HP/Compaq, Asus, Acer, Lenovo, Sony, Dlink, TPLink to name just a few, we are happy to supply a written quote for any new equipment, we can also supply finance through Flexirent Operating Leases.
TUNEUP / CLEANUP SERVICE
Normal, everyday use can cause your computer to slow down when dust accumulates in the wrong places and programs get installed and uninstalled. Loss of power or incorrect shut-downs can cause files to fragment and become un-useable. Computer viruses are becoming rampant and there is always the possibility that one has taken up residence in your machine. Restore your productivity with this important computer maintenance!
Included in this service, Virus Scan • Optimize Registry Files • Remove Unnecessary Temp Files • Remove Unused Programs • Remove Erroneous Start-Up Files • Scan Hard Drive • Clean inside of computer tower / Laptop fans • Perform Spyware / Malware / Virus scan.
$135.00
ONSITE SERVICE
We can come to you, please call 09 459 1666 to arrange an appointment that is convenient for you.
Our rates are $65 (minimum rate) for the first half hour or $105 per hour – we will make a charge of $1 per K for travel if outside of Whangarei.
WORKSHOP SERVICE
Our rates for anything that is dropped into us for repair/service is
$45 (minimum rate) for the first half hour or $85 per hour
all above prices include GST